Last Thursday marked the 24 week of pregnancy. Crazy how fast time is flying!!
I had my six-month doctor appointment today and all looks well. He did say that her heart rate was a little fast (160), but after lying on the table for a little while, it came down (150). You could hear her zip by the doppler thingy, so he said that she was probably in there doing somersaults or something, which caused her heartbeat to go up. So, no worries. One weird thing. They didn't weigh me, they just asked me how much I weighed. I gave them the number I weighed this morning, which, according to their charts, is four pounds LESS than what I weighed last time. So, now I'm concerned that when I go back for my 28 week appointment, it's going to show a huge gain. Blech. That's probably the hardest part about being pregnant. :( I'll get it all off, though, I know it!
Here's a picture from 23 weeks.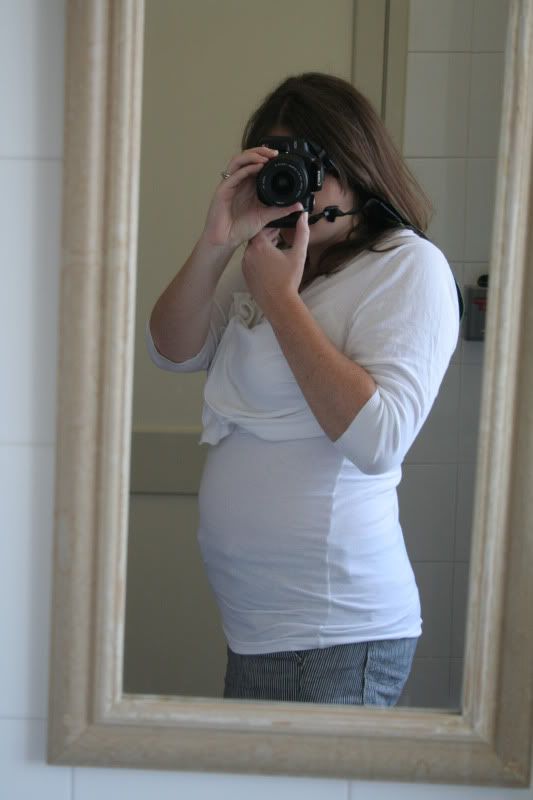 I'll take another picture in a month when I'm seven months along.